Reduce Risk of
Recurring Injuries.
Improve Your Performance.
Move with precision and skill.
Does hip, shoulder or knee pain prevent you from enjoying sport or exercise?
Whether you run, swim, cycle, or just lift, nagging and recurring injuries impair performance and can take away the full enjoyment of your training and any competitions.
If you've tried changing your shoes, foam rolling, physical therapy, sports massage, dry needling, and other therapies to restore function and performance, yet STILL are frustrated with your body, you can finally breathe a sigh of relief.
I have a different solution for you. One that addresses the underlying issue of pain and suboptimal performance.
I address your body's biomechanics.
Basically, as a biomechanics coach,
I take a full assessment of your body's
posture and how your body is moving
(or not moving).
Based on these screens, you receive a customized training program that will:
Help restore balance to your body's tissues and skeletal system
Improve mobility and range of motion
Strengthen and condition these performance gains
This program will ensure that your body becomes more resilient to the demands of training and everyday life. And that means you can fully enjoy the feeling of accomplishment and energizing nature of sport and exercise more than ever.
Master technique by removing physical limitations.
Muscular imbalances and limited mobility may be preventing you from perfecting your technique. 
During a biomechanics screening, you learn where your body's inefficiencies are. We take a global look at your body and assess your movement from head to toe. Then we get to work on restoring balance to your body for optimal functioning.
Milva, General Fitness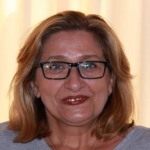 "Training with Lorna gave me a better quality of life. I was experiencing some pain when walking and going down on my knee. Now I can walk better and go down on my knee again. I don't have back pain all day, and when I do get it, I do the easy exercises Lorna taught me. Being pain-free almost all day means I am less grumpy and have a more positive attitude. :) "
– Milva
Christien, Runner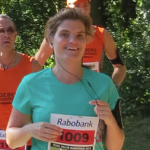 "Before sessions with Lorna, I could only run for 5 km before feeling pain. Prior to this, I successfully ran 4 half marathons without any major problems. I had tried many sessions with a physical therapist, including dry needling and a running analysis, but without any success.
After 10 biomechanics sessions with Lorna, I was back running 9.5 km pain-free!"
Janine, Triathlon/Ironman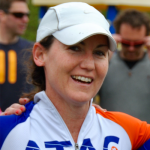 "I've managed to keep myself pretty injury free this season and I believe one of the contributing factors is the alignment and strengthening work that I've been doing with Lorna. She is a great motivator and it's fantastic to have a trainer who also shares a passion for Triathlon."
What happens during a biomechanics coaching session?
During a biomechanics coaching session, I perform a series of screens or assessments that tell me more about how your body is moving.
If there is poor biomechanics going on, I prescribe specialized exercises to help retrain your body to move as efficiently as the human body is designed to do.
You get the results you're looking for because:
You receive a tailored program based on our biomechanics sessions. This is designed with information about your movement that other personal trainers don't have.
I follow up with you via email and text to ensure you're performing your movement homework.
Help you achieve ownership of your own progression. I don't just resolve the issue and send you out the door. With coaching, you become a fine-tuned machine for life.