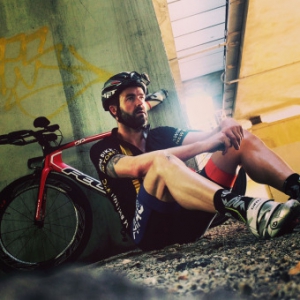 I am privileged to be part of a great triathlon club in Amsterdam called ATAC. This means I meet a lot of amazing athletes who are achieving amazing things and are very inspiring.
One of them is Matt. He is a very active member of the club, a real live Ironman and also a Triathlon Coach. Actually, he's currently working on getting me faster on the bike and that is a big challenge :)
I recently gave him some Biomechanics Screenings and he kindly wrote about it. So if you are curious about what Biomechanics involves from the viewpoint of one of my clients please read on. And if you are looking for a triathlon coach I highly recommend him.
(He also coaches online, so you don't have to be in Amsterdam to work with him).
Biomechanics coaching – tried & tested part 1
Biomechanics coaching – tried & tested part 2
Biomechanics coaching – tried & tested part 3
Author:
Lorna Wilson
Like what you see? Then send me a message or e-mail. We can meet up for a chat and find out how I can help you improve your training and help reduce injury risk.
06 460 377 74 / lorna@wilsonsworkouts.nl