6 Weeks to a Sexier, Healthier You!
Weight loss made easy.
Motivation is usually the main factor in failing on diets or not following through with our resolutions. This programme is not a diet, it is a lifestyle change that will help kick you into action.
It is a supported programme with regular contact with our specialists, who offer their expertise so you can succeed. You will leave this programme with a plan for going forward and know your next steps for continuing your road to success.
[separator top="30″ style="none"][title size="2″]What people are saying about the programme[/title] [testimonial name="Miriam" gender="female" company="" link="#" target=""]I had decided to do the program as I am first a fan of Lorna's PT session and second as I was curious to learn more about nutritionally balanced eating habits. After the 6 weeks I was not hungry at all!!! Secondly, skipping coffee and sugar was much easier than expected. Thirdly, my body changed shape; I am getting a lot of compliments and I feel it too, especially with my jeans. Globally, I really feel great; in good shape, healthy, not stuffed and I'm experiencing with ingredients I did not have on my agenda before. The first 2 weeks were difficult when I was not yet so sure about what to do and very much trying to follow the plan exactly. Today my awareness of what I eat is sharpened and I will definitely continue to follow the golden rules aiming to do 80% right![/testimonial] [separator top="30″ style="none"] [testimonial name="Monica" gender="female" company="" link="#" target=""] The 6 weeks to a sexier, healthier you programme Is one of the best things I've done in my life. You certainly reach all the benefits described in the website (and even more) if you are really committed to it. Joyce and Lorna have designed a program that is fun to discover, very tasty menus to cook, clear advice of healthy nutrition and proper workouts.
Before joining I thought I was eating properly, but I was not even close. I became aware that I have the tendency to indulge in sweet snacks, especially after workouts. I was missing loads of information and inspiration.
At the beginning I was a bit concerned about the sudden increment in my weekly budget for food. We all know that healthy food is pricey, but then later realizing the health, mental and emotional benefits you get is totally worth it. Since I had no more need to indulge in unhealthy snacks, I noticed I was spending probably the same amount than before but eating 100% times better.
I now know what my body needs for me to have a happy, healthy and energetic day. I felt my muscles after a fun workout at the park, reduced centimetres from my waist and hips and lost kilos. I can't believe I spent so much time thinking about it as I have no regrets![/testimonial]
[separator top="30″ style="none"][title size="2″]Who are EatLiveLoveFood and Wilson's Workouts?[/title]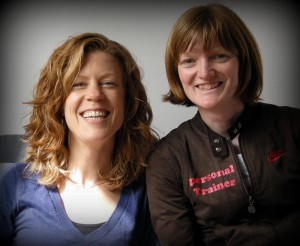 [/fusion_builder_column_inner]
EatLiveLovefood is a nutrition and catering company originating from the UK; we provide private consultations, educational workshops, health issue-specific programmes and produce snacks for energy and a healthy brain.
Wilson's Workouts provides personal training sessions, BuggyFit, Boot Camp training and runfit sessions in Amsterdam.
[/fusion_builder_row_inner]
[separator top="30″ style="none"] [separator top="30″ style="none"][title size="2″]Programme dates[/title]
Starting Monday, 19 October 2015 – Registration open now!

[separator top="20″ style="none"][title size="2″]What are the benefits?[/title]
We recognise that you as an individual may respond differently to this programme than your friends. You are coming from a different level of fitness and have different habits from them; you are unique . These are the benefits you may begin to experience:
[checklist icon="arrow" iconcolor="dark" circle="no"]
increasing energy levels
clearer skin
improving digestion
satiety as you learn to listen to your body's signals
feeling supported; being part of a growing network
a change in your muscle tone
looser fitting clothes as you change shape
[/checklist]
Following a healthy and sustainable weight-loss programme such as this requires your commitment. Your participation is what will make you see results.
[separator top="30″ style="none"][title size="2″]What does it include?[/title] [checklist icon="arrow" iconcolor="dark" circle="no"]
You'll have a full programme provided to you that allows you to plan before you start and gives you support throughout.
6 seminars with a Nutritional therapist.

We'll be meeting weekly to take your measurements, fill in your charts and to have a discussion about the week. At the beginning of each session, your Nutritional therapist will be giving a 15 minute long seminar on topics related to weight loss. Each week will be different and you are welcome to bring a friend along to one of the weeks for FREE. Participating will help you succeed, but there is flexibility. If you can't make it one week, you are welcome to join that session when the next programme runs. This is an opportunity to meet others in the programme and ask any questions you have.

3 sessions with a Personal Trainer. 

This includes one group bootcamp session where you get to meet your fellow trainees. You'll be meeting your trainer where she'll assess your current fitness levels and further discuss your goals. Together you'll agree the programme you will follow and you'll receive a copy by email. *It is possible to purchase additional PT sessions if you wish.

Online monitoring of your progress.

You'll have access to an online chart that is only shared with your personal trainer and nutritional therapist. You'll be able to track your progress easily. Each week at the nutrition seminars you'll be updating the chart with your achievements.
Each week you'll receive

regular emails

with healthy info to read and videos to watch and motivate you.

Shopping lists

will make it easy for you to prepare all the meals on the programme. You'll receive everything before the programme begins and you can ask questions about it at each session with the nutritional therapist.

Menus

that outline what meals to eat mean you don't have to think about what to cook. If you're not in the mood for something, you can switch the meals around as you like.

Recipes

are easy to find, but knowing whether they fit into your programme is another question. We provide you will everything you need, meaning you don't need to think about it. Once you understand the principles, you can always add your own recipes and check with the nutritional therapist at the next session.
You'll also have

the option to include supplements

at a discounted price and put into daily dosages for your convenience.

Extra personal training is also available

if you need additional support; speak to your Personal trainer for more information.
Got questions? You'll be able to

ask the experts

, upload photos and share your experiences with others on the programme. You'll receive an invitation to the closed online group on receipt of payment. Note: you must have a Facebook account for access. We'll also be posting regular tidbits of information that will help you stay motivated and teach you more about your health.
[/checklist]
[separator top="30″ style="none"][title size="2″]What is expected of me?[/title]
You'll fill out a questionnaire and sign a form so we know a little more about you before we get started and then you need to set aside time in your diary for the appointments and training.
Your commitment is key to your success and it's up to you to follow the programme. Don't worry, we take care of everything else. Just show up and we'll do the rest.
[separator top="30″ style="none"][title size="2″]What kind of support will I receive?[/title]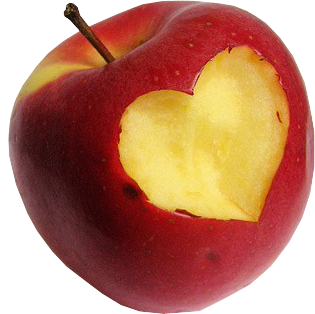 [/fusion_builder_column_inner]
We are on hand to answer your questions posed on the closed online group. You might find that other people on the group also offer you support. You'll receive regular doses of information to help keep you motivated and to learn more about weight loss and keeping fit.
Research shows that working out with a friend improves commitment so find a friend to join with you and contact us about a discount! We want you to succeed.
Wilson's Workouts also runs a bootcamp that you may want to sign up for to boost your motivation or you may prefer other group sports. Check out MeetUp's groups to see if there are other like-minded people who want to go exercise together.
[separator top="30″ style="none"][title size="2″]What else should I know?[/title]
This programme has been designed to educate and motivate you into making the changes you need to achieve your goals. While the first week is designed for you to see a difference that will motivate you, weight loss that is extreme and dramatic is not healthy nor sustainable. Over the course of the programme, we will guide you through the myths of weight loss and put you on a steady path to a healthier you.
You have spent years building habits that may not benefit you and we want to get you building new habits.
*This programme requires your commitment, but we think you wouldn't be reading this if you weren't already committed to your health.
[separator top="30″ style="none"][title size="2″]What are the costs and am I covered by insurance?[/title]
Check out our prices here. Payment is due in advance.
Yes, if you have Alternatieve Zorg on your insurance then the nutrition part of the programme falls under that. Contact your insurer to find out how much coverage you have. Invoices will list costs out separately to ensure it is easy for you to make a claim. The personal training does not fall under your insurance.
[separator top="30″ style="none"][title size="2″]Click on the picture below to sign up[/title]