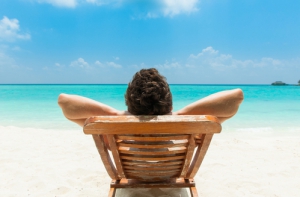 On Saturday mornings at House of Running we always have one of the coaches or an expert speak about a useful subject to help those training for (half) marathons.  Last Saturday, I spoke about how to recover after long training runs.
Here are the tips I gave for a good recovery after long runs:
Nutrition
Make sure you eat soon after a run.  Good quality protein will help repair your muscles.  It helps to be organised for this so either take something with you like a shake or a chicken/fish salad to eat after your run or make sure you have appropriate food in your house to make something quickly when you get in.
Hydration
Keep drinking water throughout the day after your long run.  I find always carrying a bottle of water with me helps.
Massage
Regular massage can give your training a boost by loosening tired muscles.
Dry clothes
On colder days it is worth taking dry clothes with you to change into after a run so that you don't get chilled on your way home.
Ice bath
Some people swear by this but I have only been brave enough to do it after a couple of my local marathons.  It is reported to help bring oxygen to your tissues and remove waste.
Compression
Many people report that they they recover better when they wear compression tights or socks after their run.  It is reported to help maintain blood flow and reduce swelling.
Raise legs
Coach Laurie highly recommends this.  After running lie down with your legs raised against a wall. It improves circulation and refreshes tired legs.
Light movement
The next day it is useful to go for a light 30 minute walk, cycle or swim.  Use 50% effort for this, it is not a workout.
Calm
When you come back from your run, don't just race off to your next appointment.  Take a few moments to stop and mentally calm yourself.  Rushing off after a long run keeps you in a state of stress that is not good for us.
Rest and Relax
Try to make the rest of your day as restful and relaxing as possible.  If you have kids try to find them an activity that allows them to get rid of their energy while preserving your own.
Last weekend I covered many of them by going out with friends for brunch. It was calm, relaxing, and nutritious while staying hydrated.
Got a post-run routine that you like? Perhaps it's a good time to start one.
What helps you recover from long runs? I'd love to hear your suggestions.  Please share your own tips in the comments below.
*Posted originally on House of Running.