The human body is designed for hunting and gathering. So if you are training 3 times a week for an hour, are you really moving regularly?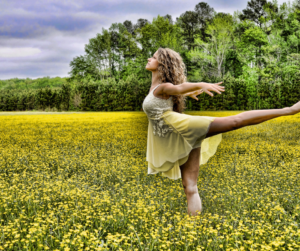 The answer to this question is: no. I am going to explain why that is.
The next thing I would do after saying "no" is to ask you what you do during the rest of the time, meaning when you are not training.
There are 168 hours a week and if you sleep 8 hours a day that means you are moving 3 hours out of 112. What are you doing for the remaining 109 hours? Especially as many people aren't even commuting to work at the moment, you may get up, sit and have breakfast, go and sit in front of your computer to work, move to sit and watch TV, again sit and chat with friends, sit and listen to podcasts, etc, etc.
Our bodies desire movement for the following reasons:
Helps joint function 

Helps against pain or to resolve pain

Improves posture

Helps your functionality

Improves your mood

Reduces chance of disease

Boosts immunity
After reading this, do you think you lack movement in your life? If the answer is yes, I have the perfect challenge for you. 
For one week, starting on the 14th of December, I challenge you to move once a day! This doesn't include any fitness you do. Just to give you an idea of what you can do here are some suggestions:
A 30 minute walk

30 minutes of gardening

Wash the windows

Declutter your basement/balcony 

Extreme cleaning session – think deep cleaning the bathroom

Play with your pet or child for 30 minutes

Do a DIY project
Or if you have difficulty coming up with your own idea I have 10 minute videos you can do once a day.  
And to incentivise you further, I have a prize for the best movement idea of the week. To qualify for this, you have to post your activity on social media tagging me @trainerlorna on Instagram or @wilsonsworkouts on facebook. Use the hashtags #wilsonsworkouts and #movementchallenge. The winner will receive a free unlimited month of boot camp (live – lockdown status permitting and online) 
I therefore recommend that you take some time to check your daily routine and see if you are really moving during the day.
Join us for the Movement Week Challenge!
Author:
Lorna Wilson
Like what you see? Then send me a message or e-mail. We can meet up for a chat and find out how I can help you improve your training and help reduce injury risk.
06 460 377 74 / lorna@wilsonsworkouts.nl