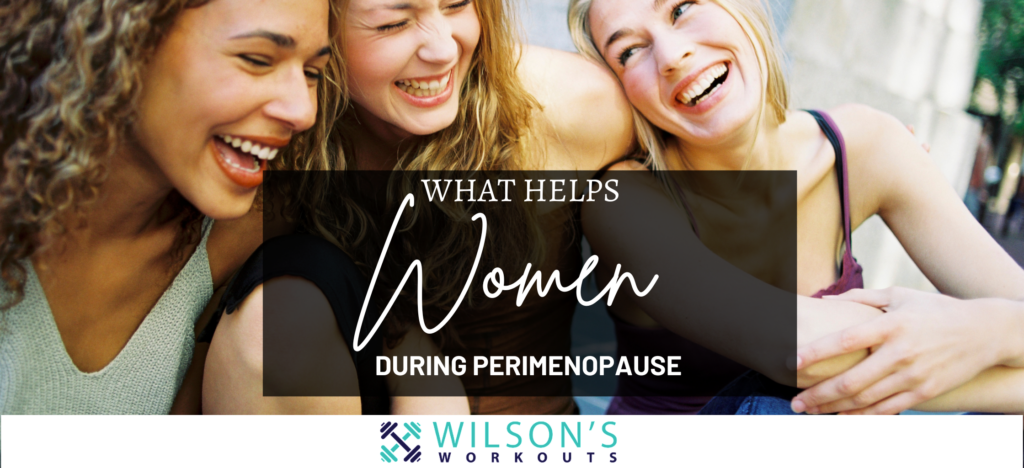 Perimenopause is the time around menopause when your ovaries gradually stop working. This is a natural process that can cause physical and emotional symptoms, but in the years that lead up to menopause (and beyond), there are many things we can do to help the transition.
Every woman will experience this transition differently. Some women will barely notice a change, while others will struggle and may find the need to get more support. Many of us already know what we should do for good health, but as our hormones change, it makes it even more important to dial in some good habits. I can't help with any medical needs, but I can help with your fitness.
Below are some things you can do yourself, with or without support, to help you.
As we lose muscle mass and bone density as we age, we can slow the process by lifting weights.
My personal training service can help you get a more personalised programme. I also have a boot camp where we do lots of strength training. I realise that jumping into a workout programme can be daunting if you have never done this before, so I make this process accessible to all by offering different options.
*Click on the image for a video*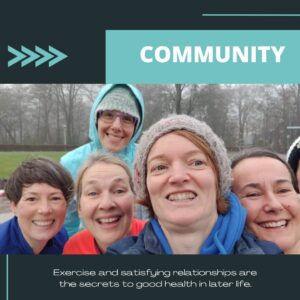 This article details how the community, as we age helps our health. When I started my Wednesday morning boot camp many years ago, this was not what I thought I would create. However, the group that comes now tells me they come not just for the exercise but also to meet up with the others and connect. Sometimes there is a trip to a cafe afterwards or business connections. The great thing is that they are also very welcoming of new members. I now have a WhatsApp group for this community and online classes that help the community feel.
While it seems like a less exciting part of training, we all want to age by continuing to be active and easily getting around. This means more focus needs to be placed on this than we might have got away with when we were younger.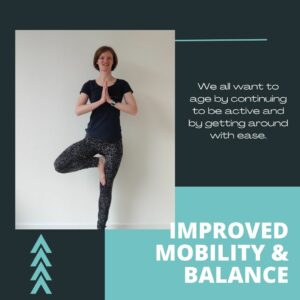 This article, written by Stacy Sims, who wrote "Roar" and "Next Level, shows that high-intensity interval training (or, as she calls it, Sprint Interval Training) is beneficial to women as they transition through menopause and beyond.
*Click on the image for a video*
This article's headline is a bit dramatic, but what I have learned on the subject of peri-menopause is that we do start to have more trouble dealing with stress than we used to. Although this article is more about getting out for a walk, getting out into nature has been shown to reduce our stress levels.So why not combine the two?
I'm not always able to cover all these exercises in all of my classes, but I have been thinking about creating an online programme/membership to add some of these tips, additional workout and much more!
So let me know: Would you invest 10 euros a month to access something like this?
Let me know via email or DM on social media.
Author:
Lorna Wilson
Like what you see? Then send me a message or e-mail. We can meet up for a chat and find out how I can help you improve your training and help reduce injury risk.
06 460 377 74 / lorna@wilsonsworkouts.nl