My goal for 2014 was to take part in my first half distance triathlon and I thought it would be nice to do it with other members of ATAC (Amsterdam Triathlon and Cycling) the club I've been training with. Also, club mate Chloe came up with a good argument for doing it early in the season. So, when I saw on the ATAC Facebook page the registration for Aasee was to open, I decided to give it a go. With an entry fee of €80 (including license) and not being far into Germany from the Dutch border, it was an attractive option.
On first attempting to register, the whole system crashed. As time went on, I headed to bed and I left Brian (my boyfriend) to see if he could get me a place. I woke up to find out that I had a place, and that no one else in ATAC had managed to get one. It looked like I was going solo.
Neither of us likes to drive so we used public transport to get there. Our options to get to Bocholt were either a train taking a long detour, 4-5 hours, or a 2 and a half hour journey to the nearest Dutch town and then cycling 10km. We went for the latter. We stayed in a basic but nice and friendly hotel called Stadthotel, Kolping, where we could lock our bikes in the garage.
The day before the triathlon we went to the start area and picked up my number. They were lovely people and all spoke English when they heard we weren't locals. We had a quick look round the transition area and back to the hotel for a nice dinner.
The triathlon itself was very well organised, with the distance 2km, 90km and 20km and around 250 participants. Those taking part looked extremely experienced and in commenting to Brian that everyone had tri bars except me, a fellow Scot replied that wasn't the case. (We seem to get everywhere, don't we?) Anyway, I did feel a little intimidated.
The swim route was an out and back followed by 2 triangles. I was pretty happy with how it went and I enjoyed it being a good bit warmer than the Sloterplas lake in Amsterdam, where I had trained a couple of times leading up to the event.
The cycle route was 3 loops of 30km, completely flat and quite dull. Just a road with flat fields on either side and tight corners that I still struggle with. I found the first half of the cycle went really well, despite being passed constantly. Towards the end, though, I was really struggling and it was obvious that I was still quite new to cycling. So with tears in my eyes I finally racked my bike and wondered how it would be possible to run 20km.
The run was 8 laps though a slightly wooded area next to the lake. It was nice to see Brian more frequently and get more encouragement. After the first couple of laps it was apparent that my marathon training was going to get me round and I was happy to keep a steady pace. I even started picking off people that had passed me on the bike. It was with much relief that I finished it (and a bit faster than I had expected). I can't say I'm in a big rush to do another soon, and my respect for those doing an Ironman has grown even more.
And then I had to cycle 10km back to the station…
The Aasee Triathlon also has Olympic distance, 2 different Sprint distances, a relay and kids triathlons that looked like a lot of fun.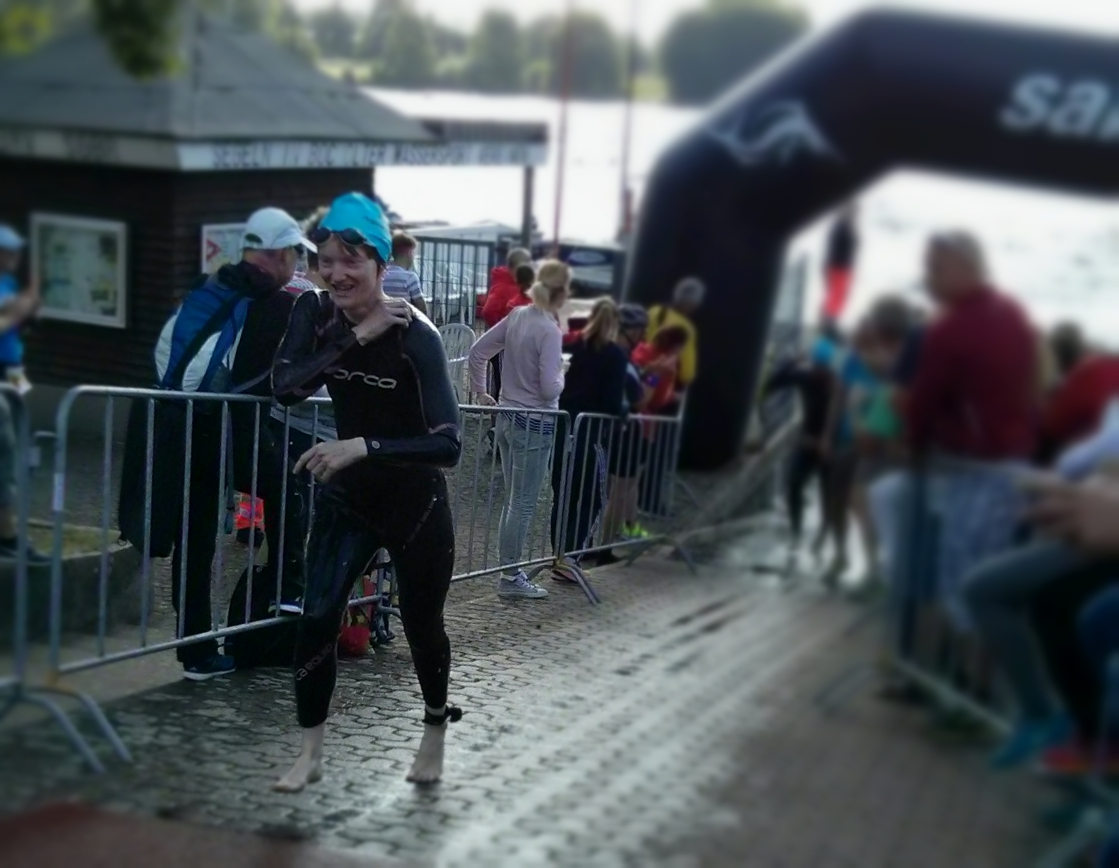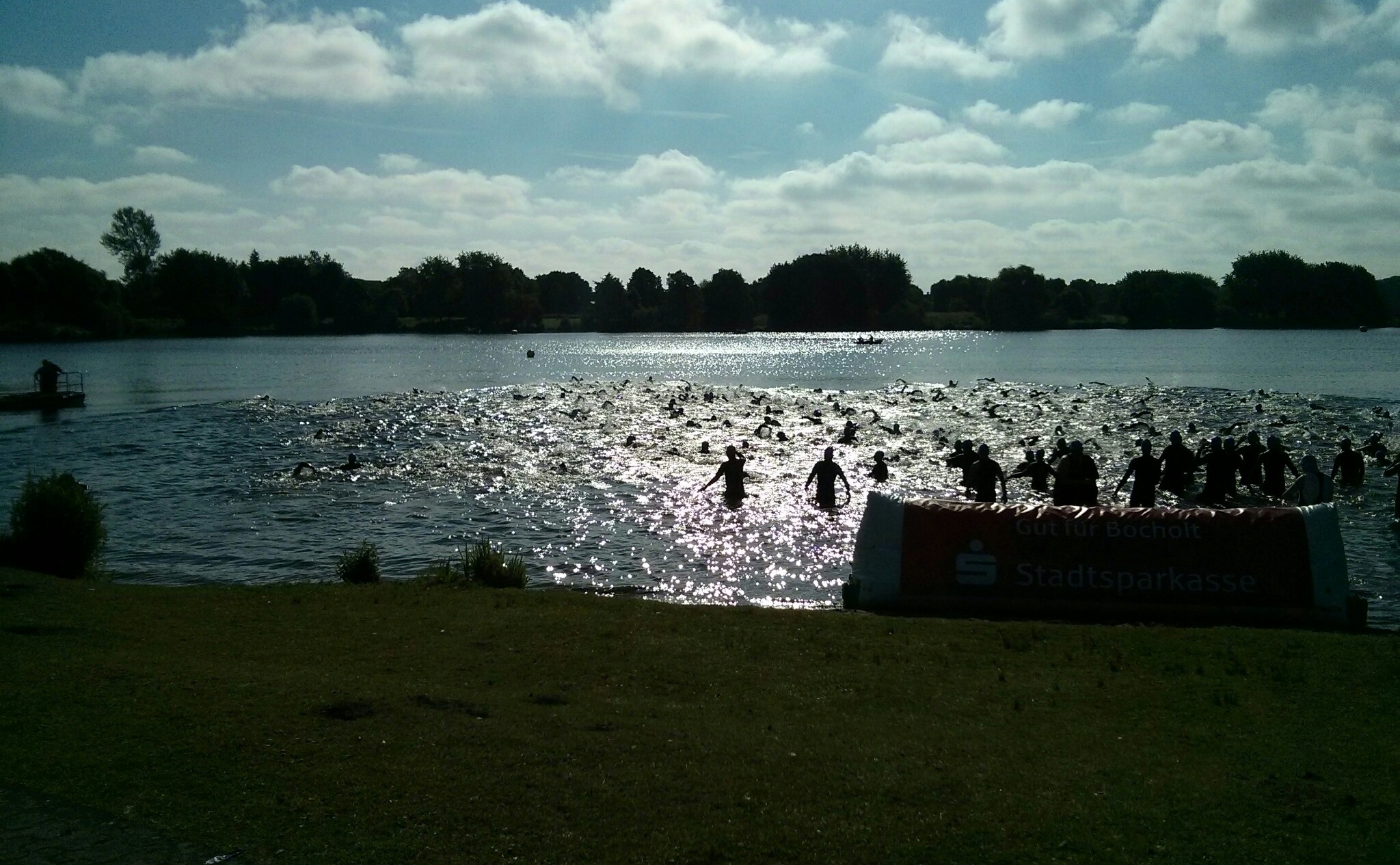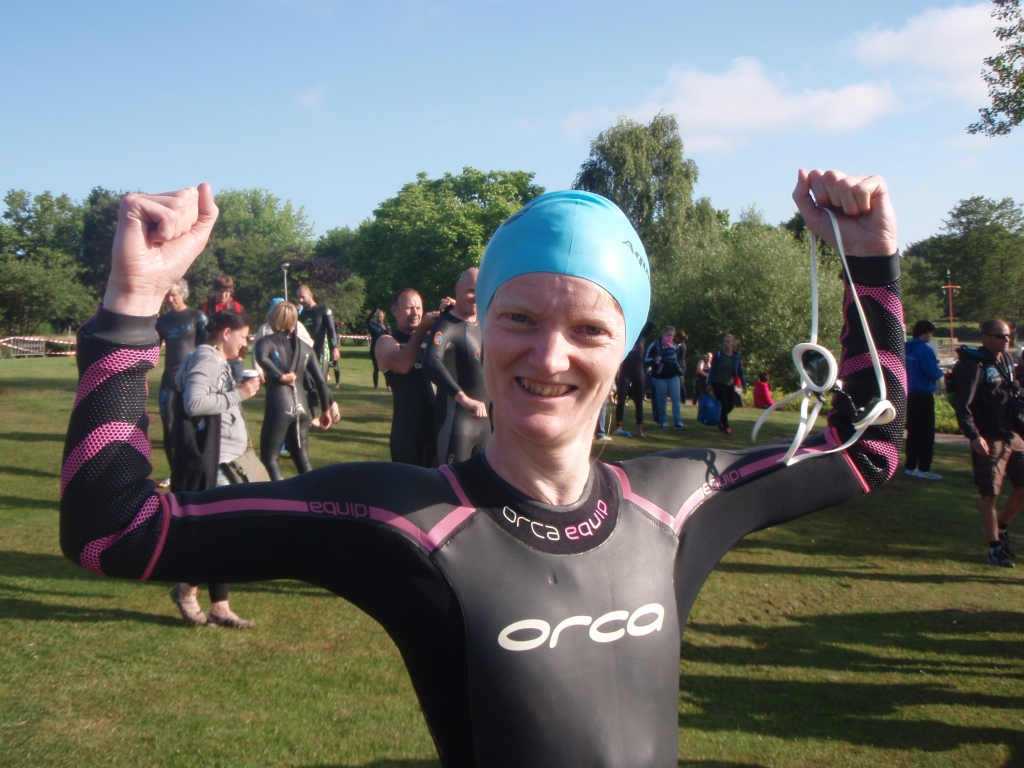 Author:
Lorna Wilson
Like what you see? Then send me a message or e-mail. We can meet up for a chat and find out how I can help you improve your training and help reduce injury risk.
06 460 377 74 / lorna@wilsonsworkouts.nl