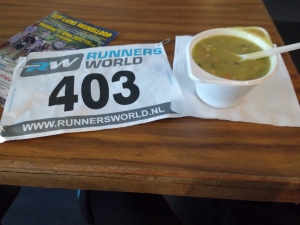 Earlier this month Boston Marathon were showing on Facebook and Instagram that they had already painted the finish line. At the moment I don't feel the finish line is quite in sight. But training is definitely going well and has included a cross country.
As the year changed to 2017 my training took a turn towards being more intensive. I am now doing interval training, getting some speed up – this makes my legs feel quite fatigued at times. My gym sessions unfortunately are down to once a week now. Well, you can't fit everything in, can you?
In general I feel like my training is going better than the same time last year. This is quite possibly due to a fairly relaxed 3 months (rest does make a difference) and the fact I am really putting all efforts into running and doing less swimming and cycling. It does also mean that when I do cycle I feel like a snail. But never mind, I'm going to worry about that later.
To help with the challenges of the course I have now completed my first race of the year. It was a 6.3km cross country, two laps of the course in a park near IJmuiden. It was definitely a big shock to my legs to be going both fast and on muddy terrain. Because I went to the race on my own and I am too self conscious to do a selfie, my photo is the post run soup. Don't you just love a race that costs 8 euros and includes a bowl of soup?
On top of this I spent a big chunk of a time running up and down the hill at the local forest (Amsterdamse Bos) during a Saturday's 2 and half hour run. The run itself became progressively faster so when I came home I think the way I walked in the door showed my husband exactly how I felt.
I have also run the Schoorl Half marathon.  I am going to dedicate a separate blog for that because of an unexpected result. So stay tuned ;)
Author:
Lorna Wilson
Like what you see? Then send me a message or e-mail. We can meet up for a chat and find out how I can help you improve your training and help reduce injury risk.
06 460 377 74 / lorna@wilsonsworkouts.nl